${product.title}
Starting at
${activeVariant.compare_at_price | toUSD} ${activeVariant.price | toUSD}
Contact us for pricing
${activeVariant.price | toUSD}
Save ${salePercent}%
${product.price | toUSD }
${product.accentuate.hubsport_form_title}
${product.price | toUSD }
${product.accentuate.hubsport_form_title}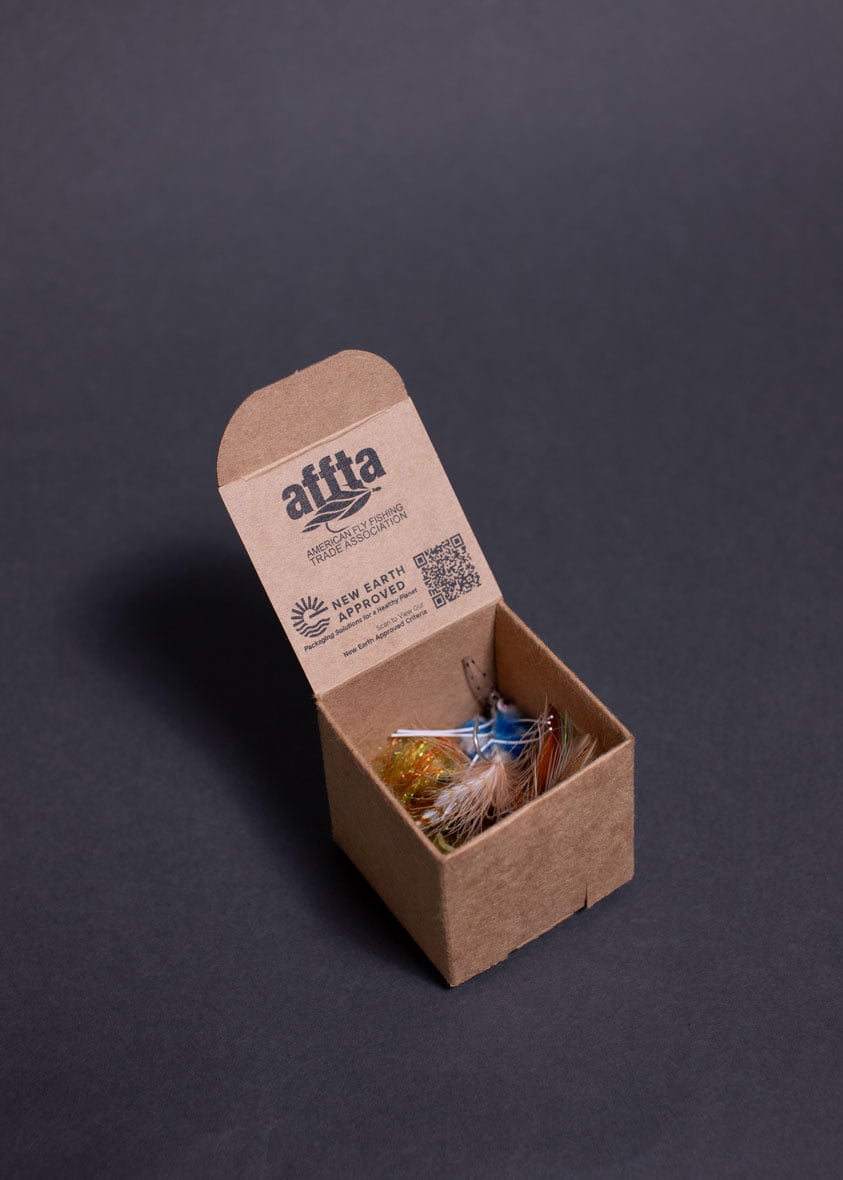 Fly Box Features
Easily folds together
No gaps so flies can't escape
Replaces single use plastic
100% curbside recyclable
Description
The Eco-Friendly Fly Fishing Box from the American Fly Fishing Trade Association (AFFTA) was designed and constructed in collaboration with the engineers and experts at Atlantic's Packaging Solution Center in Charlotte, NC and our Printing & Graphics operation in Tabor City, NC.
It's available in two sizes:
Small Box - 2"x2"x2"
Large Box - 6"x3"x2"
It is easily assembled and constructed with heavy stock to hold up to wear and tear and no gaps so it will hold all flies from sizes 24 to 2/0.
The Eco-Friendly Recycled Fly Fishing Box is ideal for flies and the large box is great for Leader and Tippet spools.