${product.title}
Starting at
${activeVariant.compare_at_price | toUSD} ${activeVariant.price | toUSD}
Contact us for pricing
${activeVariant.price | toUSD}
Save ${salePercent}%
${product.price | toUSD }
${product.accentuate.hubsport_form_title}
${product.price | toUSD }
${product.accentuate.hubsport_form_title}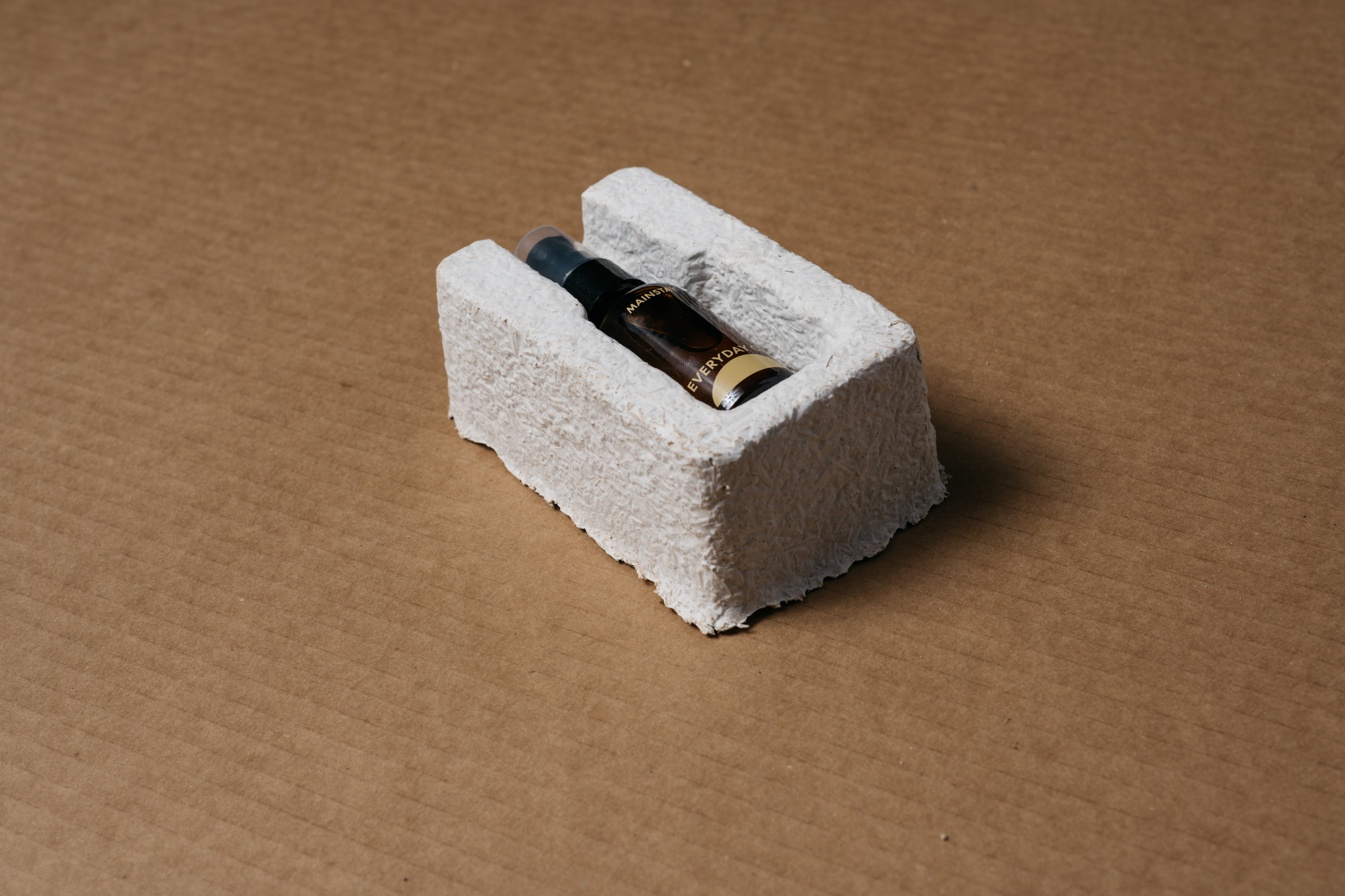 Mushroom Packaging Tincture Bottle Insert Features
Ocean safe
Plastic free
Chemical free
USDA Certified Biobased Product - 100% biobased
Water & Flame Resistant, Due to Inherent Properties of Mycelium
International Living Future Institute, Declare Red-List Free
VOC (ASTM D1333) and Aldehyde Free (ASTM D6007)
Custom Printed Carton Also Available
Description
Mushroom® Packaging tincture bottle inserts are the ideal alternative for foam and plastic protective packaging. They are designed to protect fragile, square glass tincture bottles, and showcase them beautifully at unboxing. They are fully home compostable, and will return to the soil in 45 days.
This insert will hold a standard 1 oz / 30 mL bottle. See dimension drawing for details. It is fully home-compostable, returning nutrients back to the earth.
We also offer custom printed cartons fitted to this tincture insert. Inquire using the form on this page.
Learn more about Ecovative and our capabilities with Mushroom Packaging here.