${product.title}
Starting at
Contact us for pricing
${product.price_min | toUSD}
${activeVariant.compare_at_price | toUSD} ${activeVariant.price | toUSD}
${activeVariant.price | toUSD}
Save ${salePercent}%
${product.price | toUSD }
${product.accentuate.hubsport_form_title}
${product.price | toUSD }
${product.accentuate.hubsport_form_title}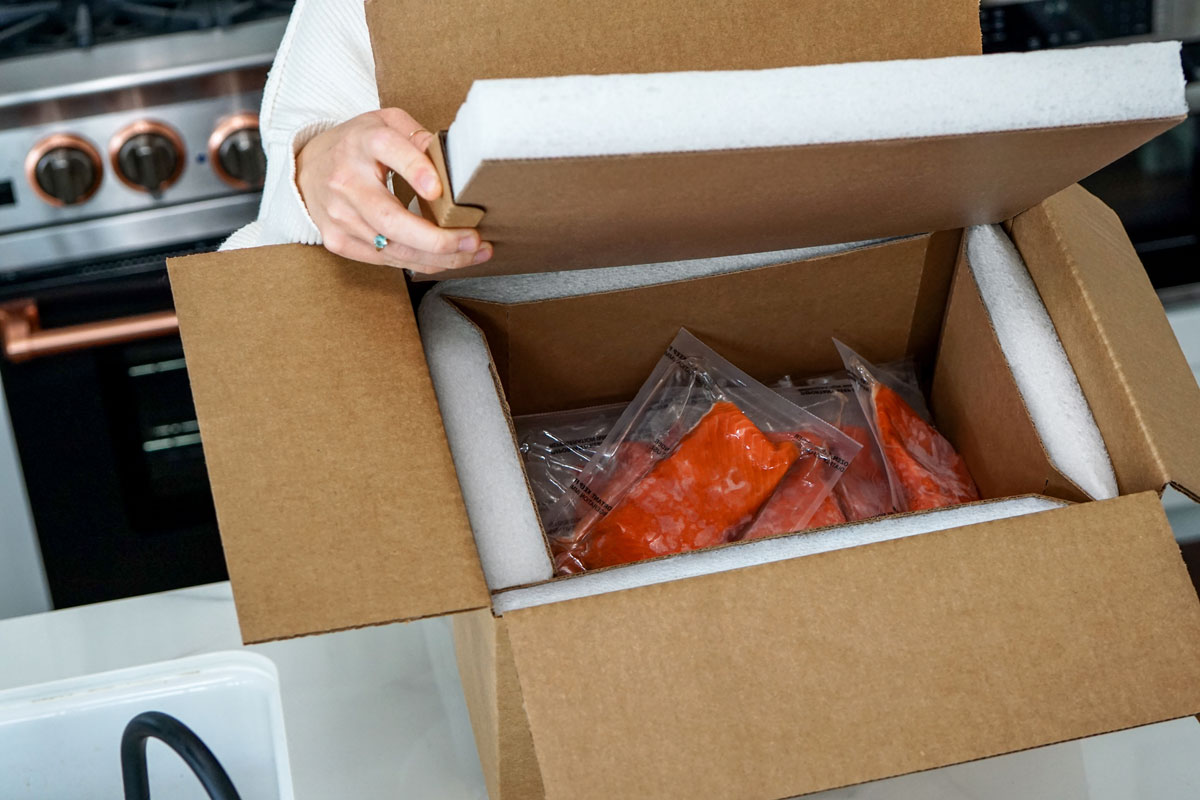 Cruz Cool Features
TIME Magazine Best Inventions 2023 | Reuse & Recycle
Comes fully assembled
Includes outer box
Interior dims: 11" x 7" x 7"
Exterior dims: 14 1/8" X 10 1/8" x 10 1/8"
Clean and integrated design
Ideal for shipping seafood, meal kits, pharmaceutical, specialty foods, and other cold-chain needs
Curbside recyclable (See how below)
Made with home compostable Cruz Foam insulation
Insulation made from natural, earth-friendly, circular ingredients with a minimized carbon footprint
Standard 1.5" thickness for various applications
48 hour thermal protection
Equivalent R Value to synthetic alternatives
Customizable one color printing
Description
The Cruz Cool insulated box is ideal for sustainably shipping cold chain products including meal kits, seafood, and specialty foods. The Cruz Foam insulation material is home compostable and made from natural, earth-friendly, circular ingredients with a minimized carbon footprint. When Cruz Foam is paired with the corrugated material to make the Cruz Cool box, the entire unit is curbside recyclable (the foam material causes no harm in the recycling process).
How is Cruz Cool curbside recyclable?
Cruz Foam itself is a home-compostable foam. In this application, Cruz Foam is placed between sheets of corrugated cardboard. After Cruz Cool is put in a curbside recycling bin, the fiber from the cardboard is recoverable in the cardboard recycling stream, as we have had certified through Western Michigan University (WMU). In that repulping process, the Cruz Foam itself is easily washed out and is not harmful to the recovery of the carboard. Cruz Cool has passed WMU's two-part recyclability test and the certification is available here.
Make the switch today to a sustainable, recyclable insulated box for cold chain e-commerce fulfillment.